Wildthings.io is the title of the overarching creative project as part of my PhD I did at Te Herenga Waka Victoria University of Wellington under the supervision of Dr Anne Galloway and Dr Sally Jane Norman. With this work, I investigated how we can use technology to help us reconnect with often lost and forgotten urban streams. I focussed my research on Papawai Stream in Mount Cook/Wellington and tried to find ways of connecting with both the visible waters of Papawai reserve, as well as the hidden waters in the stormwater pipes of the Wellington water network.
As an artist, designer and researcher I am fascinated by the rich narratives embedded in New Zealand ecologies and exploring the connections and interfaces between land, water, humans and technology. The project materialised through a collection of DIY IoT network nodes to connect to and become part of the more-than-human world of urban freshwaters.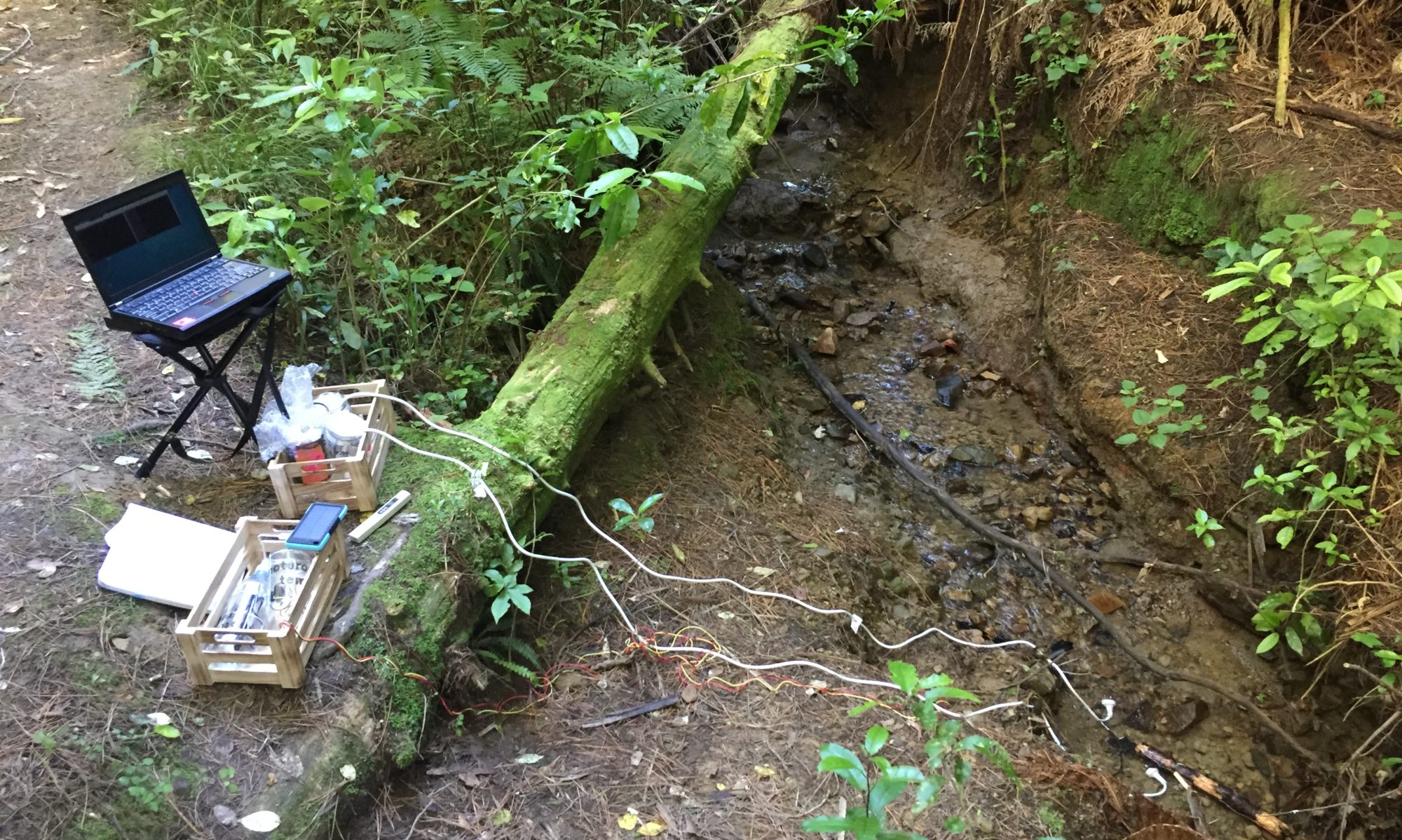 Check out my development blog featuring documentation of my lab- and fieldwork, and instructions on how to build a variety of networked nodes.
Read the full thesis here.